Open the course in SLATE that you would like to enable NameCoach. You will need to follow these instructions for each course you want to enable the option.  
Navigate to Content 
Create a new Module titled NameCoach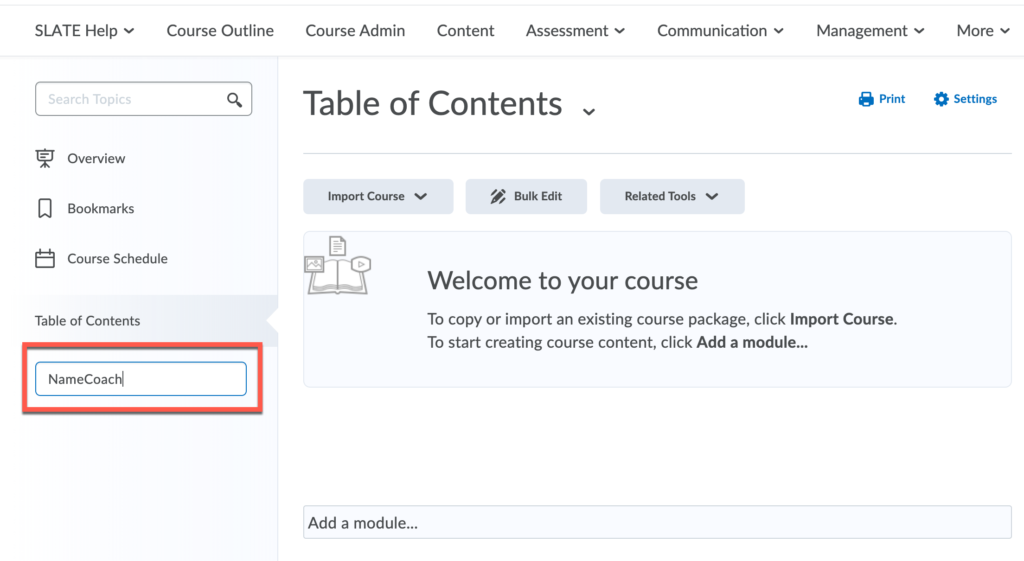 Within the new module, select 

Existing Activities

 from the dropdown, then choose 

External Learning Tools

.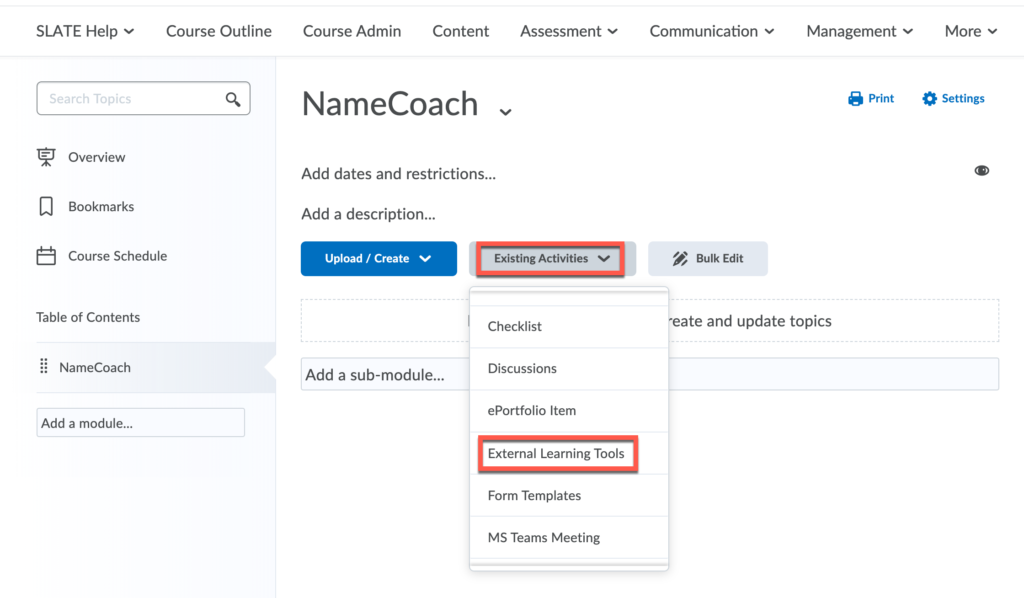 Choose 

NameCoach Recorder

 and 

NameCoach Roster

or

NameCoach Roster(Unified).

You will only be able to choose one at a time, once you add one, go back into existing activities to add the second item. 

We recommend that you choose NameCoach

Roster (Unified) 

this will enable students in your class to be able to listen to your and other classmates names. 

NameCoach Roster 

would only enable the instructor to listen to the names.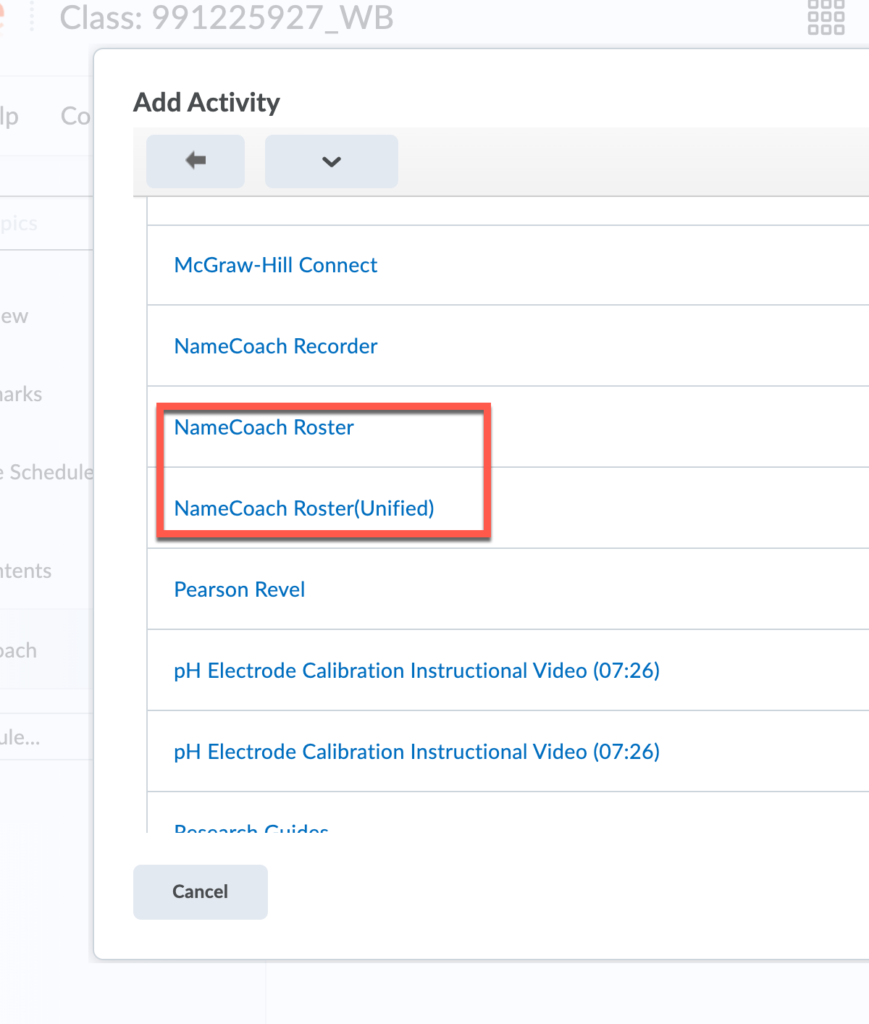 If you are using the NameCoach Roster, please follow these instructions, if you are using the NameCoach Roster(Unified) you can skip this step. Click

 Bulk Edit

 and click the eye icon to change the visibility of the NameCoach Roster only. Then click Done Editing. When you hide it, only instructors will have access to the item. We recommend viewing the content as a student to ensure your settings are correct and students are not seeing the Name Coach Roster.  

 
You have successfully added NameCoach to your course!