As you move your course content into SLATE, you may want to consider redesigning the activities and/or the assessments to meet your course learning outcomes. What you had originally planned for classroom learning might need to be adapted for online learning.
Connect with our Course Design Team
If you would like to connect with us for a consultation session, please reach out to Andrea Seepersad, Senior Manager, Integrated Learning Technologies andrea.seepersad@sheridancollege.ca.
If you need help with a SLATE related issue, please contact SLATE Help at slatehelp@sheridancollege.ca
Course (Re)Design
Constructive alignment offers a way of organizing your thinking around changes in your course, keeping the following components in mind: (a) learning outcomes, (b) feedback and assessment methods, and (c) teaching and learning activities.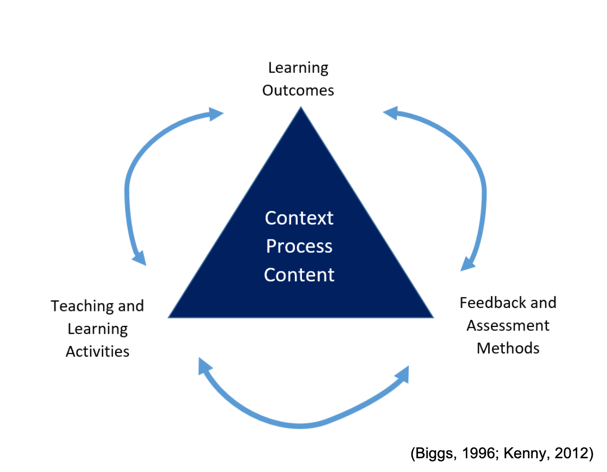 To get started, consider rethinking how you might change your course for online delivery, with the following questions:
What are my intended course learning outcomes?
What outcomes have my students achieved already by week 10?
Should I redesign or reweight my assessments to meet the remaining course outcomes?
What will the teaching and learning activities look and feel like online?
How might I design for interaction and engagement in the digital space?
What alternate assessment formats work will work?
Is my new assessment design both authentic and aligned?
How Do I Convert Face-to-Face (F2F) to Online?
Use this infographic (PNG) to think through some of the changes when moving towards online delivery of your course.
Weblink – https://infograph.venngage.com/pl/OWbvoSrkbZY
Interactive PDF – Convert Face-to-Face (F2F) to Online
Who are my Learners?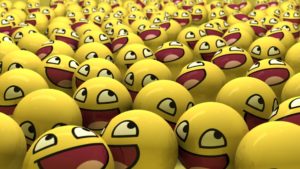 While it might feel like it is the ideal choice to connect with your learners in a synchronous way (like you do during your face-to-face class time), take a moment and think about who your learners are, and what some of the unique challenges are that they might be facing during this unprecedented global phenomenon:
Learners may be juggling childcare and schoolwork because of school closures
Learners may not have regular access to the internet because they don't have access at Sheridan, or because of library closures
Learners may be in precarious financial situations because of changing work environments
Learners may be experiencing high levels of stress and/or anxiety
Learners may be facing health issues
Asynchronous learning (learning that allows learners to do the learning at their own pace and at their convenience), may provide learners with more flexibility, the kind of flexibility that allows them to manage competing demands on their time.
Over the next couple of weeks, it may be helpful to think about some of these practices as you move your content online.
Resources
Biggs, J. 1996. Enhancing teaching through constructive alignment. Higher Education 32:347- 364.
Kenny, N. (2013) Course Design through Constructive Alignment. Guelph: Open Learning and Educational Support, University of Guelph.
Sharrar, L. and Bigatel, P. (2014, April 14). Moving a Face-to-Face Course Online without Losing Student Engagement. Faculty Focus. Retrieved from
https://www.facultyfocus.com/articles/online-education/moving-face-face-course-online-without-losing-engagement/