Turnitin 'Self-Check' for Students
Commencing in 2020 students are no longer able to submit draft papers to Turnitin through the SLATE homepage. This functionality will be reproduced at the course level via a 'Self-Check' assignment.  The 'Self-Check' assignment will allow you to preview your work and make any adjustments prior to submitting your final assignment.
Please check your Assignments tab in SLATE for the 'Self Check' assignment folder.  This folder will:
Allow for unlimited submissions
Allow you to check your draft submissions
Provide a student view of the Originality Report for each submission

Turnitin Through 'Self-Check' Assignment Folder in SLATE
Choose Assessment > Assignments. Under Submission Click 1.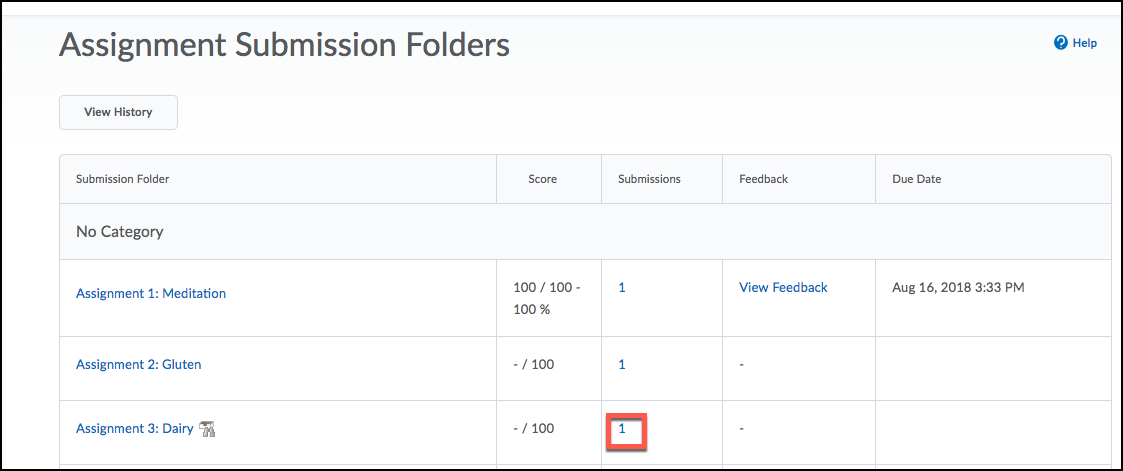 Now you are able to click the report.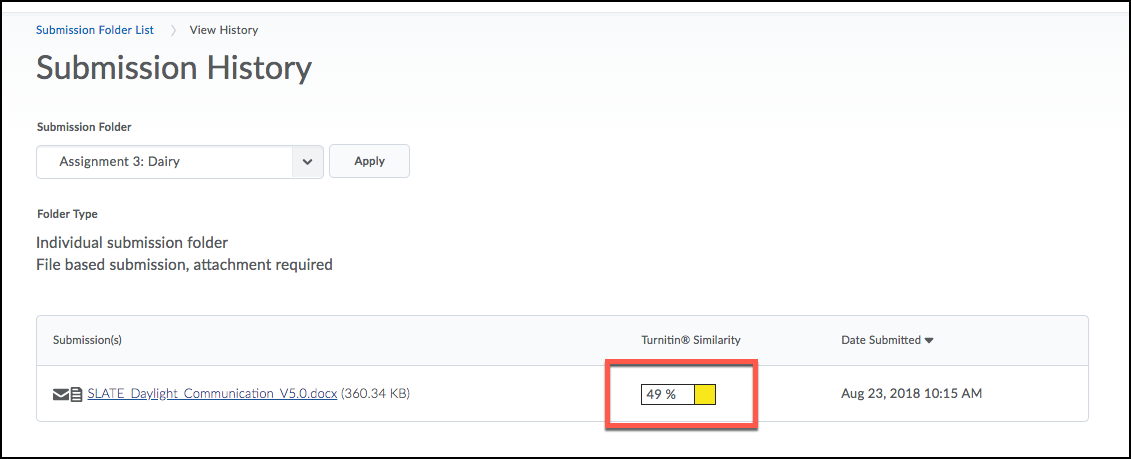 Your instructor may choose to add feedback within your report. Below are directions directly from Turnitin on how to view the feedback.