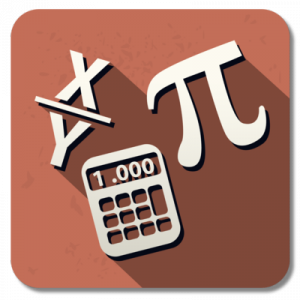 The Graphical Equation toolbar is the most visual method of inserting mathematical statements into SLATE.  Statements are inserted by using your mouse to select mathematical symbols from a toolbar of all available symbols.
This is the suggested method for users who only insert math into text occasionally, as it is very visual and simple to use.  However, for users who want to incorporate math into text more frequently, using the graphical equation toolbar is a slower and less powerful tool than the other methods explored in this section.
The Graphical Equation Toolbar
Select the triangle on the right of the 

 symbol, and from the drop-down menu select Graphical Equation to access the Graphical Equation toolbar.  There are many tabs on the toolbar, each corresponding to a set of mathematical symbols.
Click on the various tabs below to explore the mathematical symbols available:
[imagemap id="8929″]
---

NOTE:  Less common symbols are often hidden in drop-down menus.  If you cannot find the symbol you are looking for, check if the section where you believe it should be contains a small arrow button.  Click this to reveal a drop-down menu of more symbols.  See the "not equal to" example to the right.
---
Inserting an Equation
Select the triangle on the right of the  symbol, and from the drop-down menu select Graphical Equation.
In the pop-up window, use your keyboard in addition to the symbols in the toolbar to create your mathematical statement.
If you use a symbol with a green box (such as the fraction button, as seen in the example below), click inside the green box to fill it with your desired value, and then click outside the green box or use the arrow keys to continue your statement.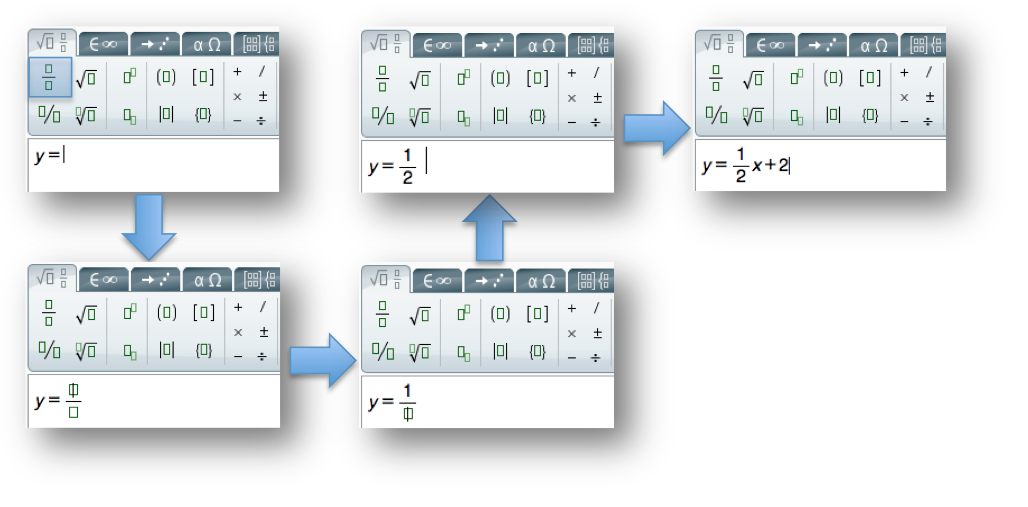 ---
TIP: When constructing your mathematical statement, always start with the most outer layer of the statement, and work your way inside.  See video below for example.
---
Select Insert when you are done.
While editing your text, your mathematical statement will appear as a beige box.  Once you publish your text, it will appear as it is supposed to:

To edit your mathematical statement, click on the beige box, and then select the button again.
Video Example