Create a New File.  Instructions can be found here. 
Click the Insert Stuff icon.
In the pop-up window select Enter Embed Code from the menu on the left.
Copy and paste an embed code in the embed code box.
Click Next. 
Depending on the website the embed code is from you may receive a warning the the content has been blocked.  Click the box beside Always trust this URL and click Allow. 
Click Refresh Preview. 
Preview the embedded content to make sure it is the correct content.
Click Insert.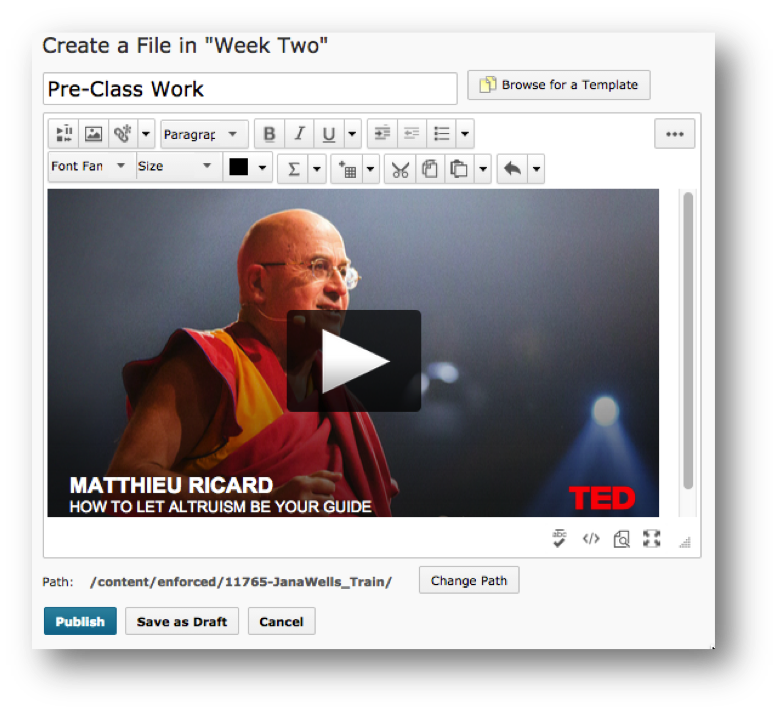 The content will be embedded in the course file.
If you are finished creating the file click Publish. 
To continue editing the file later click Save as Draft.