Self-Enrolling in Groups
If groups have been set up to allow for self-enrollment users will have to select which group they want to enroll in.
From the Management > Groups 
Click View Available Groups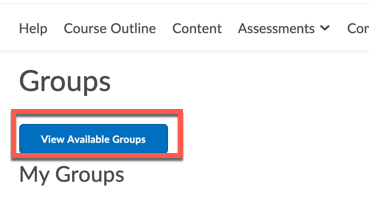 From the Choose Group window, select a group to enroll in.
Clicking on the number in the Members column will bring up a list of all users enrolled in the group.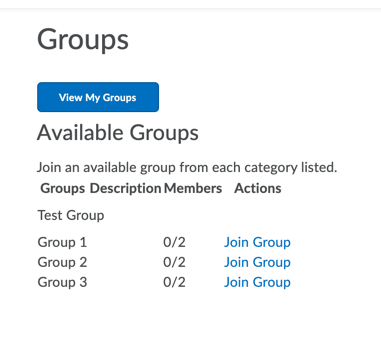 Once users select a group they are returned to the My Groups page.  On this page users can see which groups they are enrolled in, the members in each group, any associated assignment folder and discussions, and an icon to email the users in their group. In addition, you are also able to switch your group membership after you enrol into a group.