You can import quiz questions from numerous sources, including existing sources (quizzes, surveys and self-assessments) or a CSV file.
---
If you have created questions in the quiz tool you will need to import them into the Question Library in order to create random sections (folders with questions that are randomized on a quiz).
---
Importing Questions from a Quiz, Self Assessment or Survey
Click Assessments > Quizzes on the course navbar.
Select Question Library. 
Click Import 
Under Import Source select Browse Existing Collection to import questions from a quiz, survey or self-assessment in the course.
From the Source drop-down, select the quiz, survey or self-assessment you want to import questions from 
Select all the questions you want to filter.
Click Add
Click Done Editing Questions and Save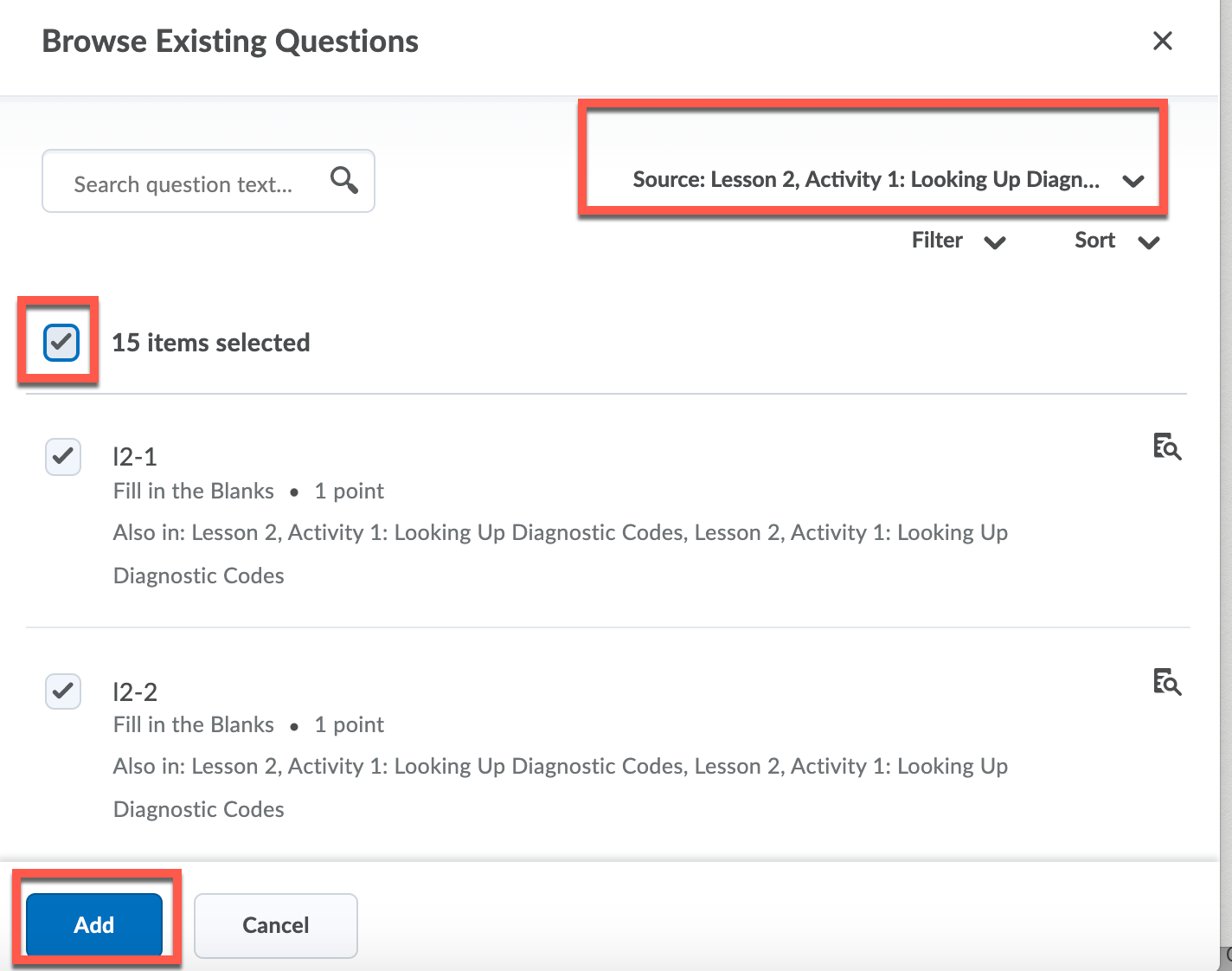 The questions will be added to the Question Library.
---