Special Access allows instructors to assign specific users a different set of quiz availability dates and late submission properties. You can increase the time limit for a specific user or allow a user to access the quiz outside of the original start and end date.
Click on the quiz you want to add special access to.
Click on the Restrictions tab.
Under the Advanced Availability Heading click Add Users to Special Access. 
Under the Special Access Properties heading
Specify a date or date range that your quiz becomes available to Special Access users.
Under Timing, to allow individual students more time to take a quiz, check the box next to "Recommend time limit" or "Enforced time limit," and enter a number in the "minute(s)" field. This step is very important if you want to give students extra time on the exam.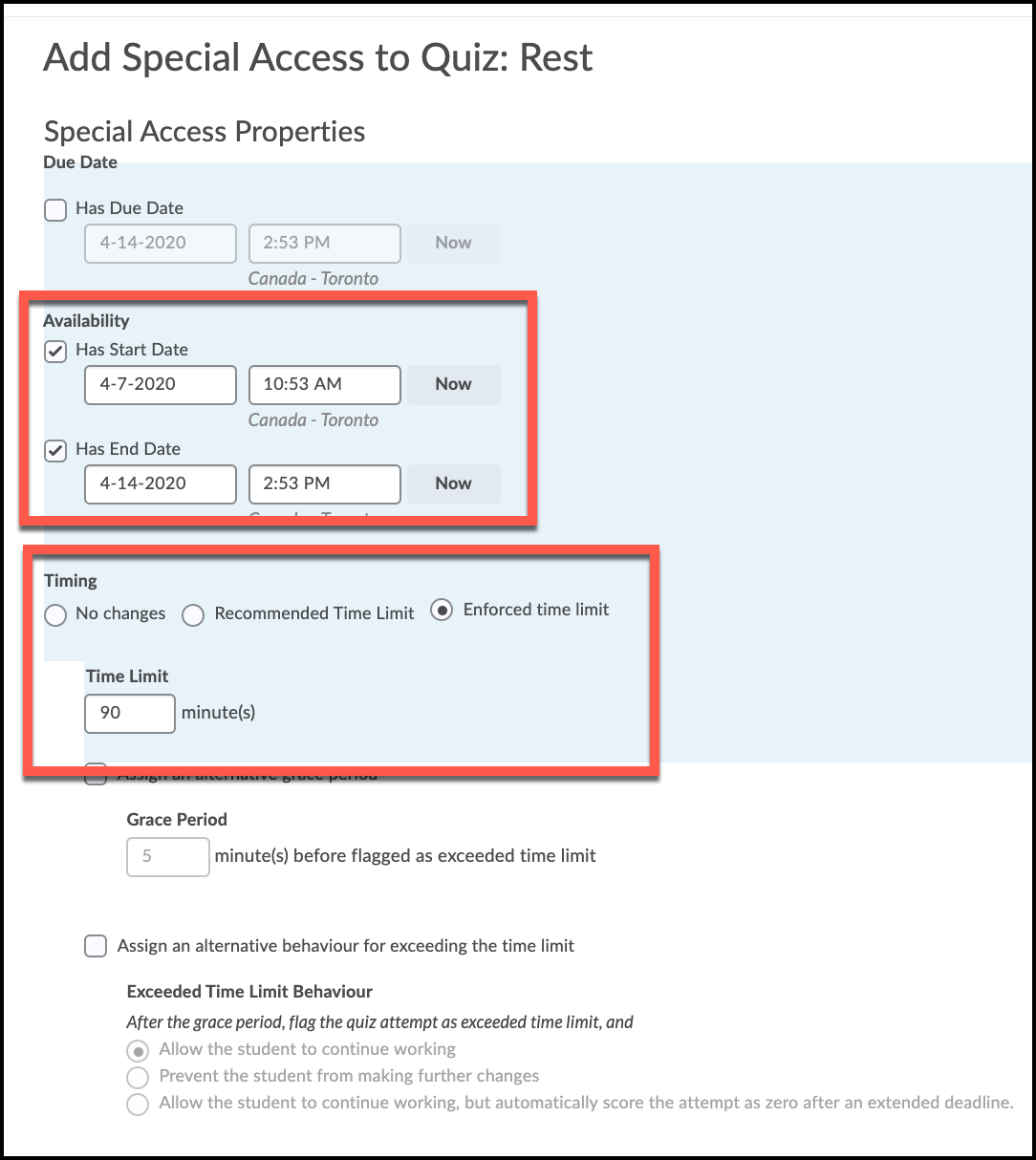 Under Attempts choose the radio button, Override attempts allowed, if you want to add additional special attempts for a student.
Under the Users heading select the checkbox beside the users who are being added to special access.
Click Add Special Access.