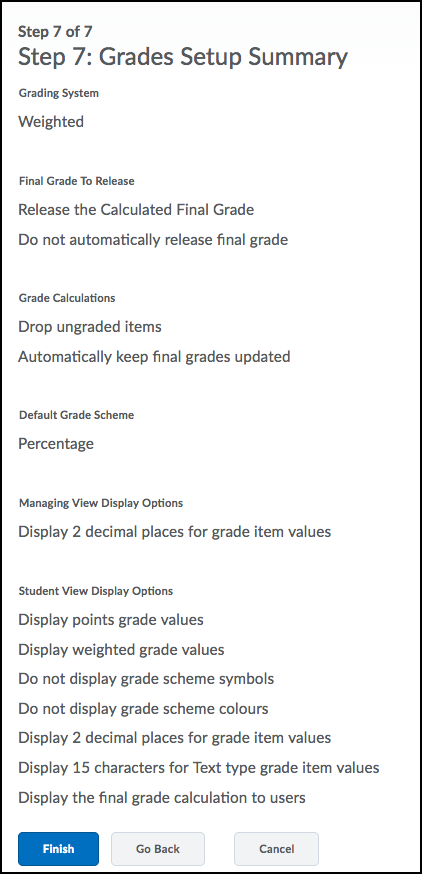 The Grades Setup Summary page summarizes the settings you chose using the Grades Setup Wizard.
If you want to change your mind click Go Back. 
To confirm these settings and set up your grade book click Finish. 
At any time you can change the settings in your grade book by clicking settings.