Add a Grade Item: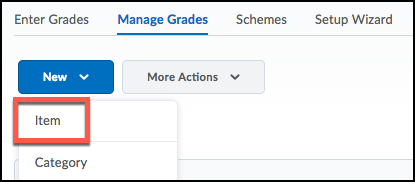 Select Assessment>Grades from the course navbar.
Select Manage Grades
Click on the New button
From the drop-down lists select Item 

Select Grade Item Type:
Select Numeric as the grade item type.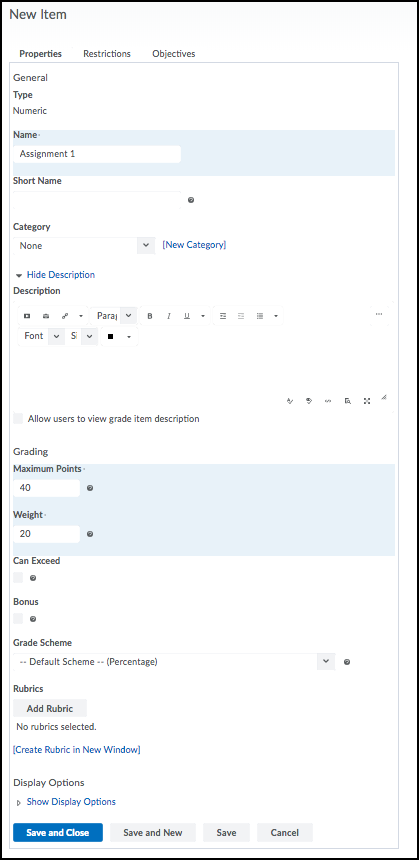 General: 
Enter the name of the grade item in the name field.
Provide a short name if your grade item name exceeds 15 characters.
If this grade item belongs to a category, select the category from the drop-down.
Grading: 
Enter the points that you will evaluate the grade item out of.
Enter the weight the grade item contributes towards the final grade

Note: this is only an option if you are using the Weighted Grade system.

Select Can Exceed if the grade item can exceed the maximum points value in the box above (ie. 40)
Select Bonus if you want the item to be included as a bonus item.

Bonus items are not counted towards the maximum points for a category or final grade.  Select Bonus and Can Exceed if you want to allow users' grades to exceed the maximum points.

Select a grade scheme if different from the default scheme.
Associate a Rubric with the grade item by clicking Add Rubric

Note: You must create the rubric first.

Additional Display Options are available.
Click Save and Close