To enable Turnitin Originality Checking, click Manage Turnitin under Evaluation and Feedback.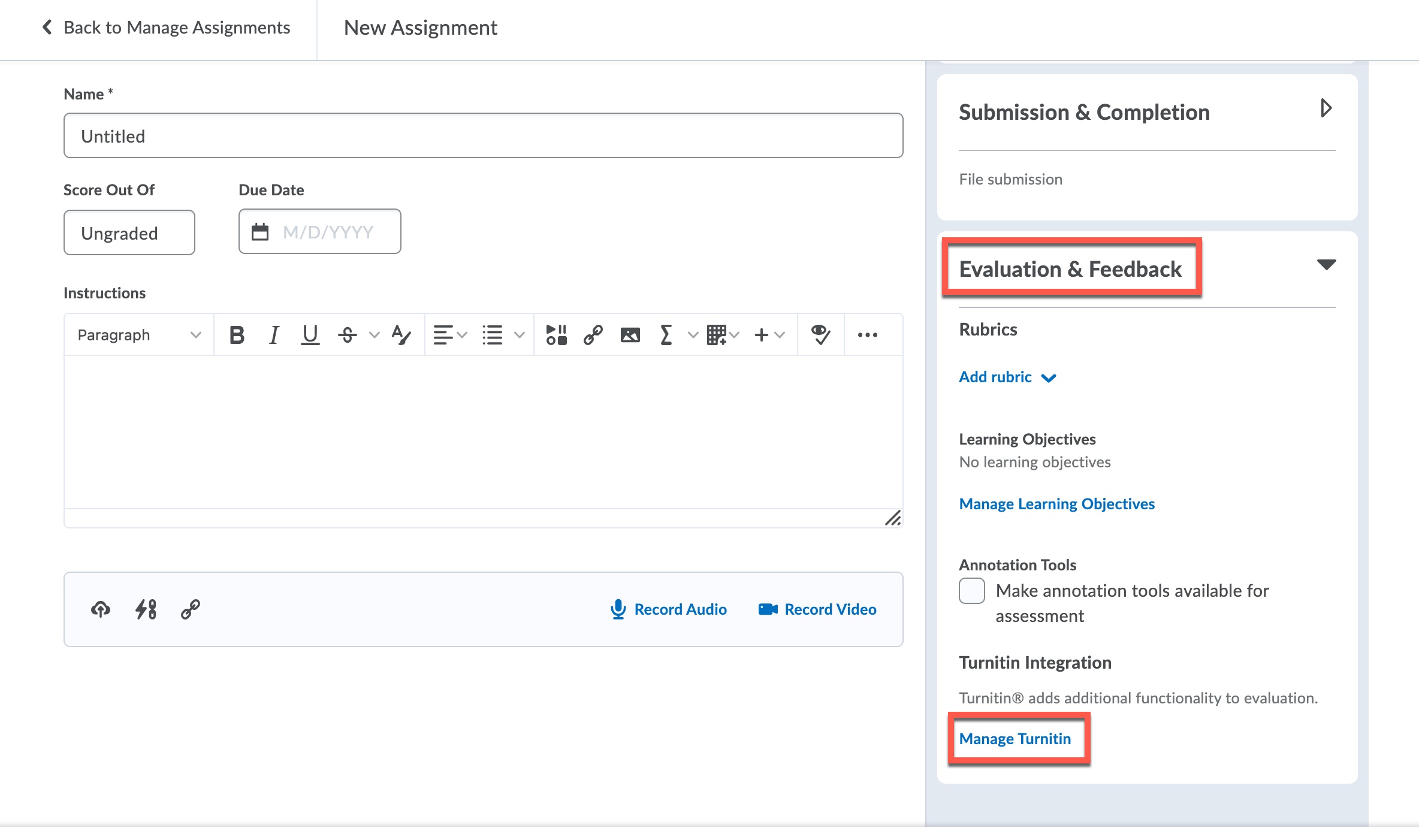 Here you can enable detailed Originality Reports for submissions, control end-user visibility, set the Originality Reports frequency, select which sources to check the submission against, and decide whether the current submission you are running the report against is added to the file index for new submissions to be checked against.
To enable originality checking, check the Enable Grademark for this folder box. The Grademark box has to be checked to enable Originality Check.
Note: We recommend selecting Manually sync grades as Draft in Brightspace option.
Under the Originality Check heading, check the Enable Originality Check box
To allow students to view originality reports select 'Allow learners to see Turnitin similarity scores in their submission folder'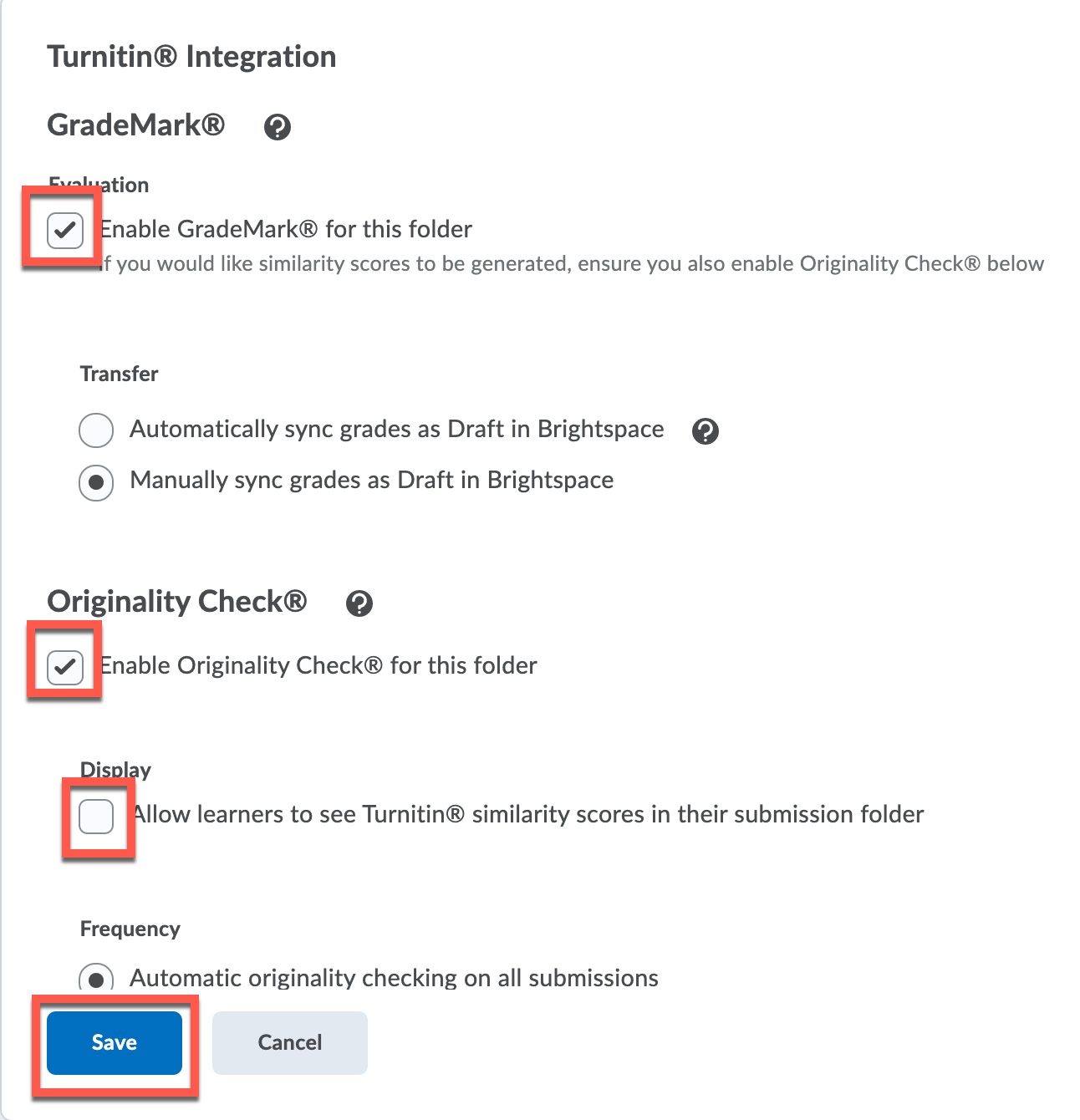 Frequency
Select 'Automatic originality checking of all submissions' to have every file submitted for originality checking.
Select 'Identify individual submissions' to select individual submissions for originality checking.
Click Save to continue or Save and Close.