Special Access permissions allow you to set different availability dates and times for specific users.  For example, you can use special access to extend the deadline for a specific student.
Click on the drop-down arrow beside the assignment folder you want to add special access to.
Click Edit Assignment
Under Availability Dates and Conditions
Choose Manage Special Access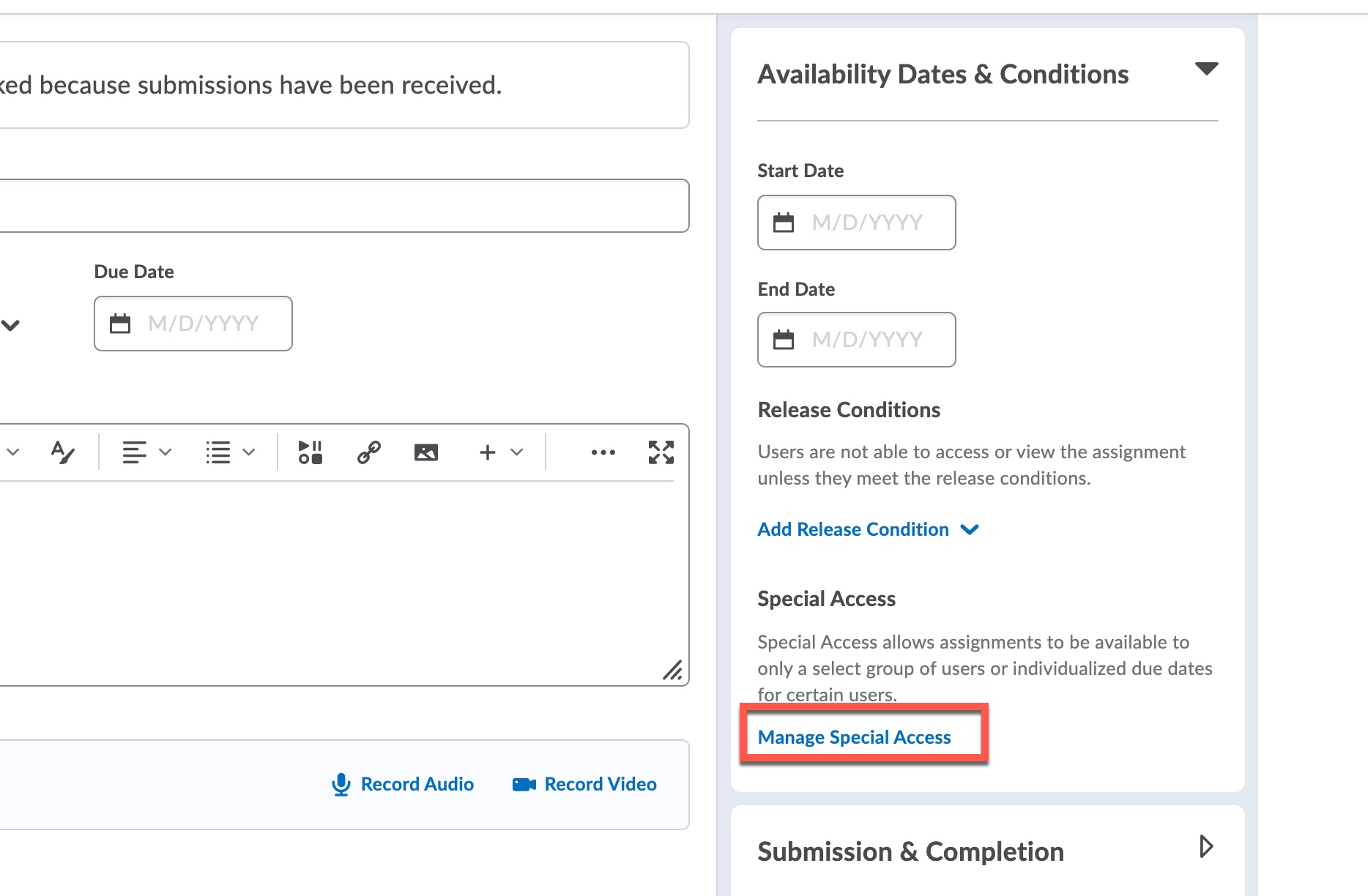 Under Manage Special Access choose the first box
Then Add Users to Special Access

Under the Properties heading select the date availability for special access.
Under the Users heading select the checkbox beside the users you want to add to special access.
Click Save.