The Assignments tool enables you to submit assignments in SLATE, eliminating the need to collect assignments in person. The Assignments tool allows you to track when files are submitted, see users' submission times, download assignments to your computer, view submissions with the document viewer on the Leave Feedback page, associate assignments folders to rubrics and competencies, and return submissions with grades and feedback.
Access the assignments tool by clicking Assessment > Assignments on the course navbar.
There is a new look to the assignment folder, for some features you might need to change back to the old view. You can do that easily when you are creating or editing an assignment folder.
Click the dropdown arrow in the upper right-hand corner to switch at any time from the old to a new view or visa versa.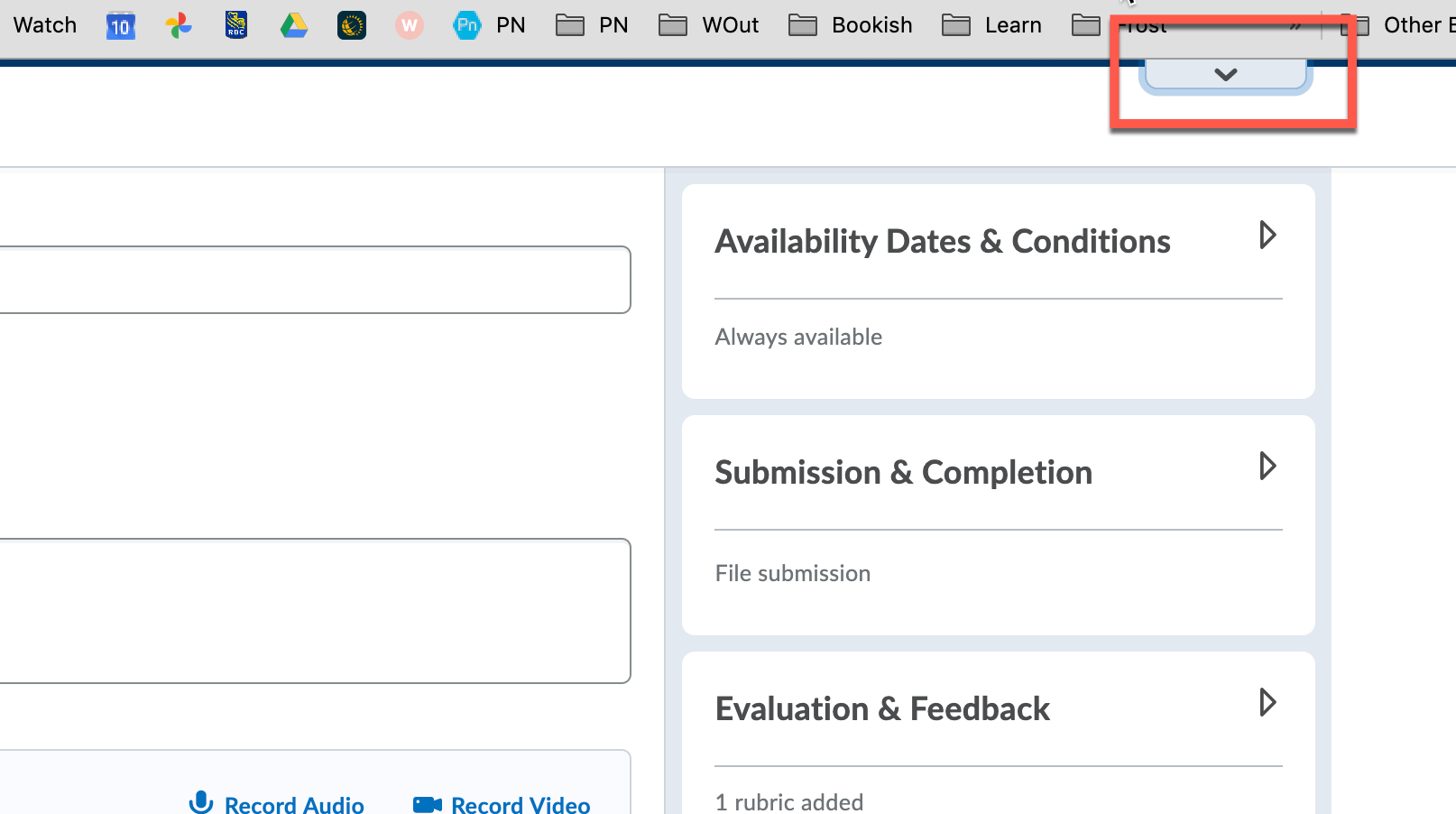 Explore Further