The best way to delete the categories is to remove the items from the categories first and then delete them.
Click on Assessment>Grades
Click on Manage Grades
Click on the checkbox beside the Bulk Edit icon to select all of the grade items.
Click Bulk Edit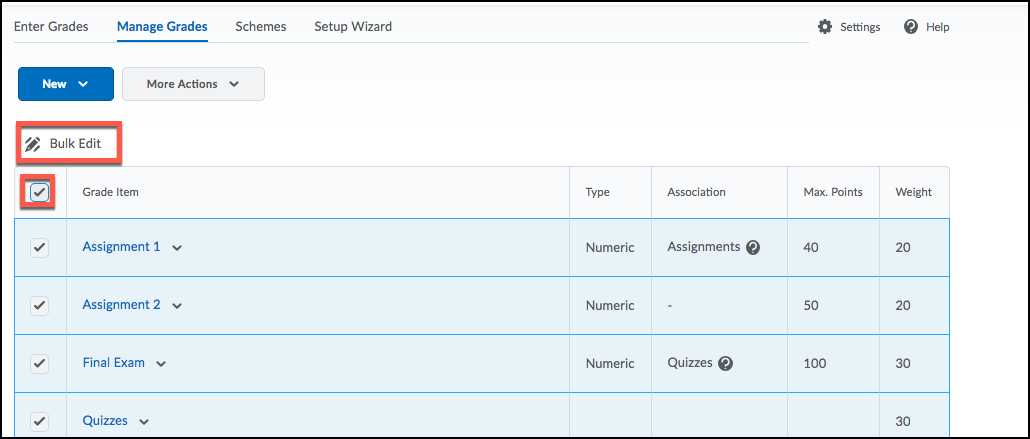 Under the category heading select the drop-down menu and select none.  You may have to adjust the weight of the items once you remove them from the categories.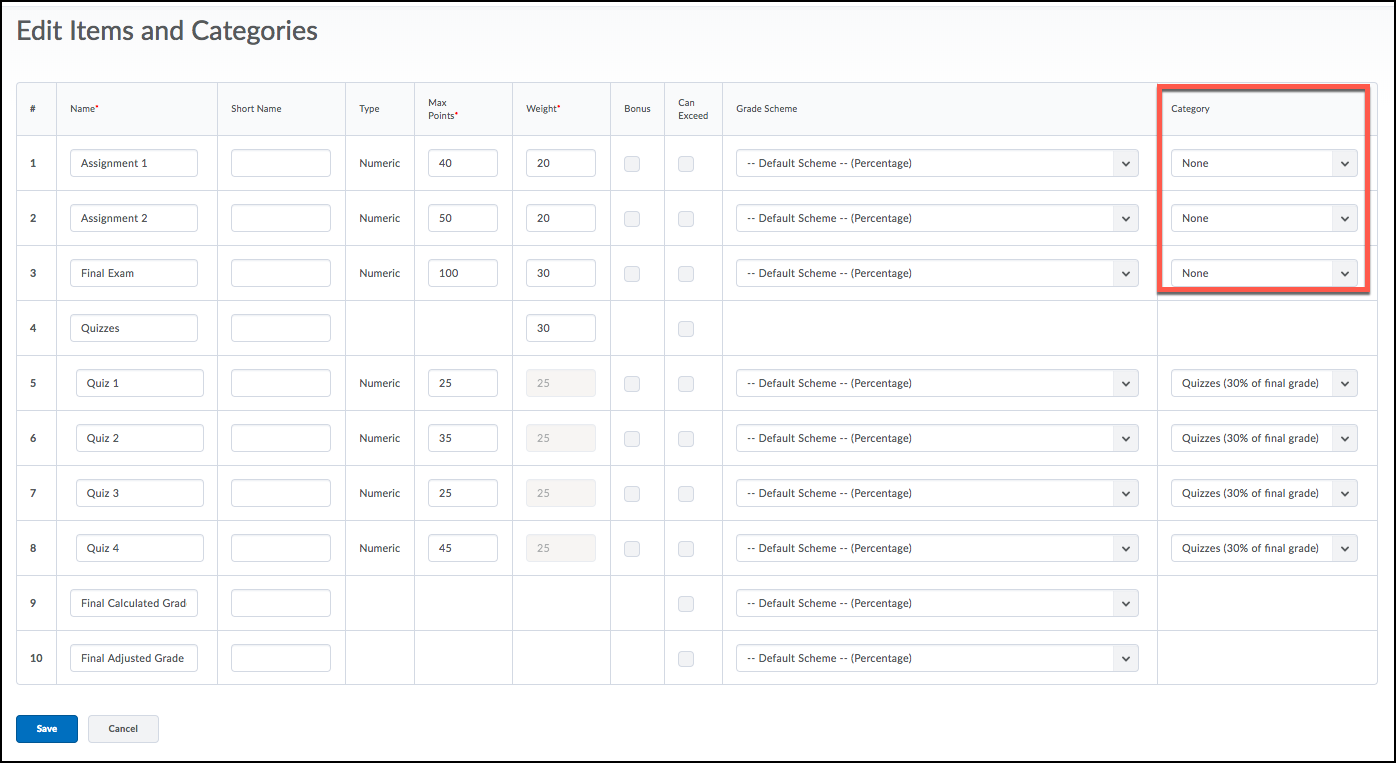 Back on the Manage Grades page click More Actions drop-down.
Select Delete
Check the boxes beside the categories and click Delete.