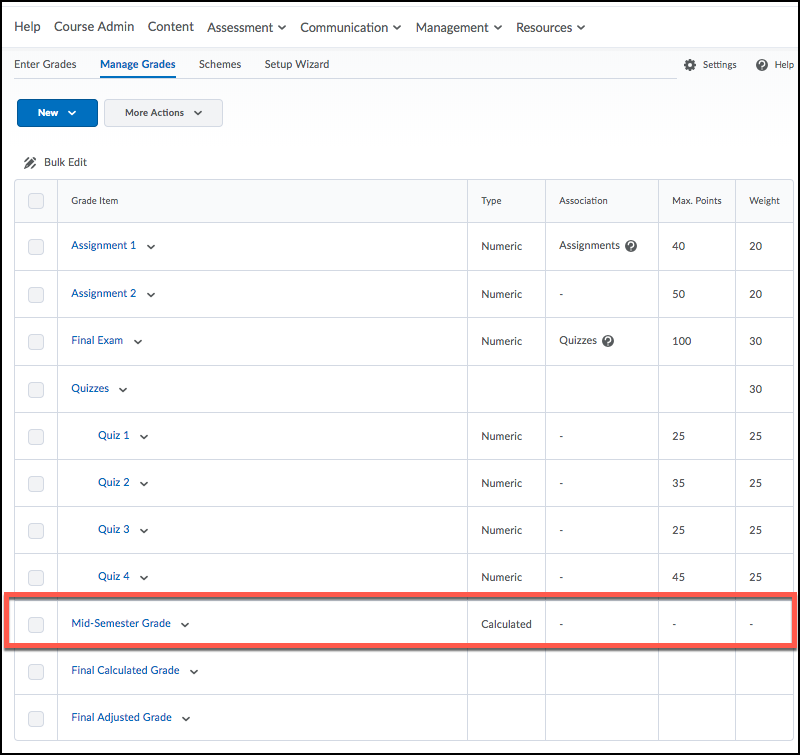 Scenario:
In addition to the Final Grade, some programs require student's to achieve passing grades in categories.  In this example, students are required to achieve a passing grade at the Mid-Semester of the course.  Each portion has numerous assessments.
How?
Create a Milestone Grade by creating a new Grade Item using the Calculated Grade type:
On the Manage Grades page select New. 
From the drop-down list select Item. 
On the New Item page select Calculated. 
Title the New Grade Item.
Under the Grade Items to Include heading select the existing items that will be used to calculate the milestone grade.
Under the Calculation Method heading select Milestone Grade Calculation. 
Click Save and Close.